Why use Interactive Touch Film?
If youre reading this, you may not know what an interactive touch film is, but that's good – we like curious folk! And we are going to break this down so you have a better idea of exactly why you would look to use interactive touch films.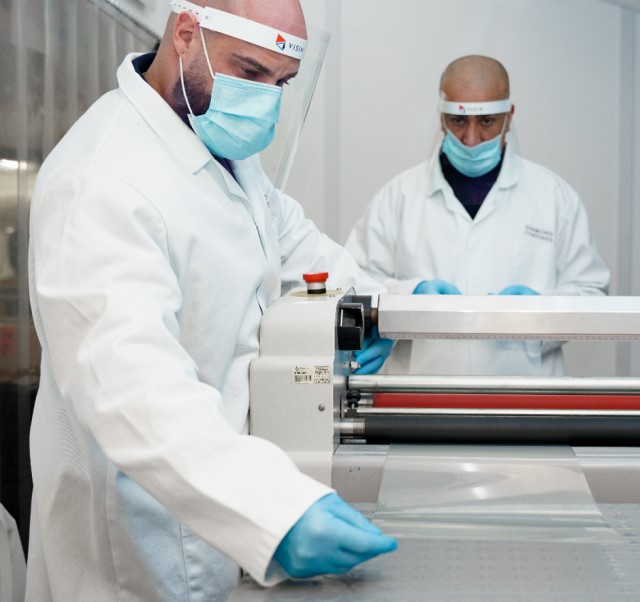 Let's start with the basic ingredients. The film: Polyethylene terephthalate (PET) film – or polyester film, is perhaps the most commonly used of substrates. This is due to its tear & tensile strength, the temperature range it can withstand and oxygen permeability and water (vapour) transmission rates & dielectric constants. PET is a very robust film.
PET also has excellent mechanical properties (which make it the perfect substrate choice for processing, such as, for instance, laminating, metallizing or vacuum coating) and the ability to engineer PET film to meet diverse specific applications' requirements
PET films are generally used for packaging, but when we add the second ingredient (ITO) the applications increase dramatically.
What is ITO?
ITO (Indium Tin Oxide) is a clear substance that is also electrically conductive and can be applied to a variety of substrates including glass, plastics and PET film.
When the surface of polyester films becomes conductive while maintaining its transparency, it can be utilised in many different ways.
ITO plastic films are widely used within the aerospace industry to defrost an aircraft's windshield. This is achieved by applying a small voltage across the windshield which generates heat. This same application is used in trains and cars, and even supermarket doors.
But what about Interactive Touch films?
Have you ever been to an exhibition where there is a large display that has a touch screen element to it? Or even a ticket kiosk? Or even your self serve supermarket checkout? In fact, any public facing touchscreen… There is a very good chance that these screens are using ITO coated PET to allow for an interactive touch screen.
As the PET has become conductive, it is placed between a clear plastic layer with the underside being a set of circuits. When downward pressure is applied, the device can register the location and react accordingly.
Diamond Coatings Interactive Touch Film
Diamond Coatings offer a range of premium quality ITO coated PET films. Supplied complete with protective films (both sides) the film is available in:
Rolls (Length: up to 100 m; Width: max. 600 mm)
Sheets (Standard Sheet Size: 600 mm x 457 mm) and
Laser cut shapes
The standard thickness of ITO coated PET films is 175 microns. Standard sheet resistances currently available include 30-60 ohms/sq, 70-100 ohms/sq & 50 ohms/sq.
Do you need more information?
For more detailed information on interactive touch films or to speak to one of our technical team, please get in touch with us.